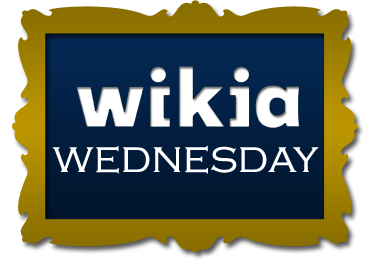 We've recently been over a number of important topics related to Wikia such as communicating, creating a page, and more. But one of the most important topics is how to protect yourself and your work on Wikia, by getting help dealing with harassment, spam, copyright infringement, etc. Of course we hope that you never come across anything of the sort, but it's important to know the best steps to take so that we can make everyone's Wikia experience enjoyable.
Harassment
Harassment is a serious issue and one that is not taken lightly here at SOE. Harassment can come in the form of taunting, abusive words, offensive images, threats, etc. If another user is doing this to you or anyone else, please report the behavior via e-mail to jbridges@soe.sony.com and give as many details as possible about the situation. You can also attempt to resolve the situation with the individual via their Talk Page .
Spam
A post or article is considered spam if it contains nonsensical comments or links to paid promotions, viruses, etc. Remember that anything posted on a Wikia should be topical and relevant. If you see something that doesn't look right, please let an administrator know right away via their Talk Pages. And whatever you do, DON'T click on suspicious links. If you'd like, you can alsoreport spam to Wikia's volunteer moderators.
Vandalism
Vandalism is the act of defacing content and purposefully posting incorrect information. We strive to only post accurate information on our official SOE Wikias, and vandalism goes against our mission to help our communities. If you see vandalism on a page, please contact an administrator immediately. You can also report vandalism to Wikia's group of volunteer moderators.
Copyright Infringement
If you see an article or any content on a Wikia that you think could be the work of some else, please notify an administrator. Copyright infringement is not tolerated on any official SOE Wikia and goes against our and Wikia's community guidelines. You can also e-mail Wikia via copyright@wikia.com to report copyright infringement. If you contact Wikia, be sure to include "Claim of copyright infringement" in the subject line of the e-mail.
-Yaviey, Wiki Project Manager @ SOE (talk) 02:27, November 14, 2013 (UTC)
Community content is available under
CC-BY-NC
unless otherwise noted.